The elusive Cactus Flower
Cactus flowers are not east to find in the wild. This beautiful example was right next to the "trail" at the Burton Island Nature Trail near the Indian River Bridge at the Delaware Seashore State Park, just south of Lewes, DE.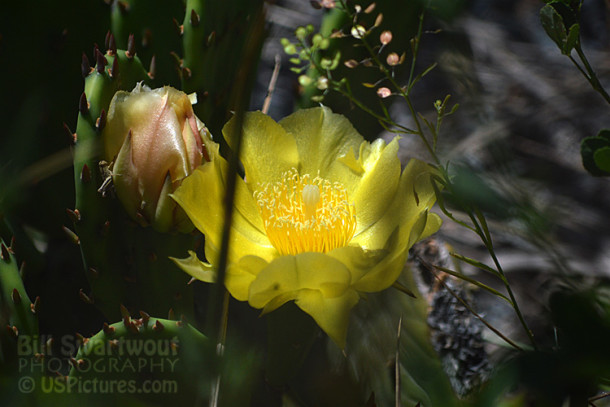 This was a hand-held shot in natural light. It was captured with a Nikon D3200 camera using a 55-200mm zoom lens, at (about) 200mm. The light was hazy sunlight just after mid-day, which is usually not a good time to shoot – but this one worked.
This was but one – of hundreds of such flowers.