I recently saw a blog post by an artist, Eston Henry, about making his own resolution for his approach to photography. His resolution is based on an adage that (I'm sure) many of us have heard somewhere along the path to growing up a long time ago. (Much longer for some of us than others, eh?)
I'm sure you remember:
A job worth doing is worth doing well.
That is an adage I, too, grew up with. I also live by another:
If you don't have time to do it right the first time, when will you have time to do it over?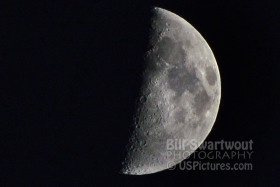 I try to apply both in my approach to photography (as well as other things in life). My online gallery of art for sale is growing slowly – very slowly. I have thousands of image files on a variety of computers – many of which are just begging for attention. However I cannot simply upload them and mark them for sale. To do so would go against both of the sayings above. I want my images to be quality images that I would want to hang on my own walls; and I can be very selective (fussy, if you will).
I hope you enjoy looking at what I do have in my online gallery at www.USPictures.com and, maybe, be so inclined to purchase one to display in your home or office. I have sold many of my photographs over the years – and more this year than ever before. I want each of those purchasers to enjoy what they bought and to feel satisfied they made a good choice. I will strive to meet those expectations by doing a quality job, the right way, the first time.
Here's a piece where Mother Nature got it right…