Contrary to an email that went out to customers, GirlyChecks.com is alive and well – just no longer under the management and control of the Carousel Family of Checks Sites. The name did NOT change – but the inventory, shopping cart and affiliate program that was run by Carousel was moved to a new domain, Checks on Sale dot com. Our business checks domain, BusinessChecks.org was also "moved" to (get this) Bus Checks dot com.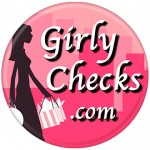 I have received several inquiries and there is even a thread over at ABW wondering what has happened and why. I'll try to give a brief synopsis of the changes that occurred – both recently and over the "life" of the domain/site.
So…in response to "easylife" and the folks at ABW…in case you missed it, we had an announcement HERE.
(Easylife, I just saw your PM and I've had a few others, so I'll answer here. Even though I am no longer very active at ABW I still know a lot of members and will provide a short explanation – and link to this post from that thread.) To wit:
Jill and Bill do own and operate GirlyChecks.com and BusinessChecks.org – which have now reverted to being affiliate marketing sites (only).
Bill started thinking about scaling back and going "back to basics" following Affiliate Summit East in NYC last August.
On a birthday cruise in February, Bill turned 65 while crossing the Gulf Stream on the way home from the Bahamas – and realized how much he enjoyed the "Jimmy Buffet" lifestyle. So a decision was made to offer Jill a prominent spot in the family business. She gave the appropriate two-week notice to leave her employment at Carousel – with her last day to be March 9th.
Carousel made an offer to buy the domains and continue them as merchant sites but the offer was far too low to be accepted. We therefore (when Jill finished her employment obligations) transitioned the domains to our servers and re-purposed the sites.
Carousel replaced the domain names on the two existing merchant sites (with ShareASale assisting in the transition) – so there was almost no downtime and existing links would continue to work (for the most part, they did).
The "replacement" sites, ChecksOnSale.com and BusChecks.com, are wholly owned and operated as merchant sites by Carousel. Jill and Bill have no ownership involvement in those sites (check the WHOIS to see the actual owners).
Timeline (condensed, noting four changes): 1) GirlyChecks.com began as an affiliate marketing site in March, 2008; 2) transitioned to a merchant site with Carousel doing wholesale fulfillment in October, 2009, for an affiliate program conceptualized and built by Bill and Jill over the following year and a half; 3) Carousel took over full management and marketing of that affiliate program in June, 2011 (coincidental with Jill being hired by Carousel as an Affiliate Manger of four programs); 4) the sites were transitioned back to being affiliate marketing (only) sites in March, 2012."