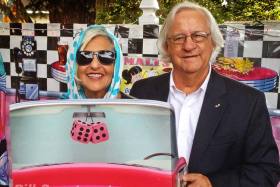 In addition to art photographs I shoot plenty of pictures that will not be for sale as art prints but will become momentos of good times. I was invited by the incredibly talented vocalist, Cathy Gorman, to her (End of Summer/Welcome to Fall) back yard "Shed Party." I wondered about the "shed" but was immediately transported back in time when I entered "that very special building" at the end of her yard; transported all the way to the 1950s and 1960s. That's a period of music that Cathy shares when she performs. She is not "lost" in the 50s – but simply keeps that era alive and with her, and for us, as we all move forward.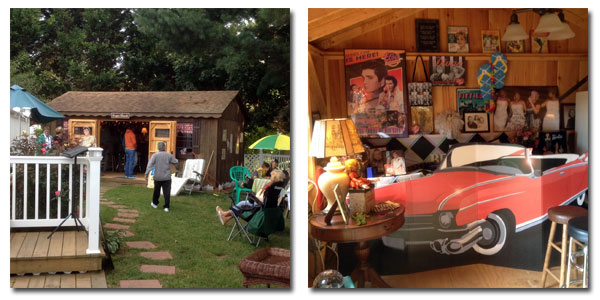 The evening was an incomparable experience that might be described as being in a scene akin to the "Jersey Boys" – but, through the magic of music and one special guest, taking us back to "Frankie Lymon and the Teenagers" of 1956. I had the opportunity to mix and mingle with Rock and Roll Hall of Famer, Jimmy Merchant and his lovely wife, Mary. They were the most gracious "famous" people I have ever met. Jimmy exudes the confidence of a seasoned performer yet has the humbleness of a God-fearing man who truly appreciates the blessings which he has been given. He freely shares those qualities with those who meet him and listen to him perform.
Jimmy entertained us with narrative and songs from his "Teenager" days. That, indeed, took me a long, long way back. I was in third grade when "Why Do Fools Fall In Love?" soared onto the charts in January of 1956.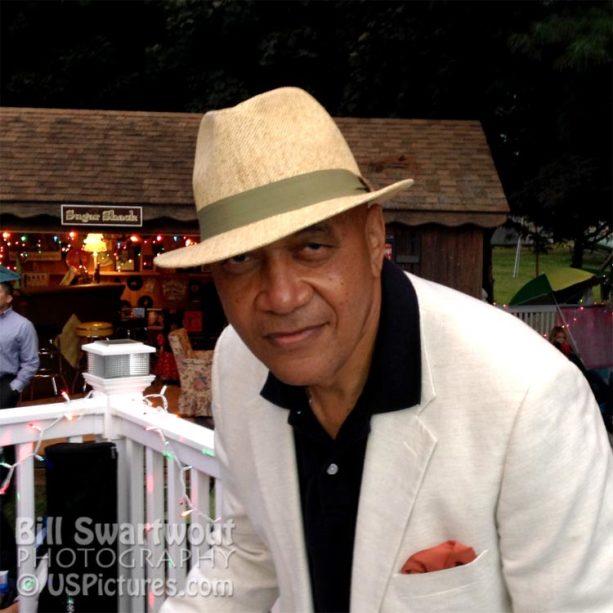 The music I grew up with in the 50's, 60's and 70's will live on forever. It is still popular among folks of all ages. What is interesting to me is that I can't remember or even name most of those songs if someone asks me about them. But when I hear them in a performance I can sing along using almost every word. That's what a large group of Cathy's friends and fans did on that special night.
The Gorman back porch became a makeshift stage. Cathy sang, then Jimmy sang and then "they" sang – far into the night. We weren't really Lost in the Fifties – it just seemed like it at the time – and all the way home – and the next day – and…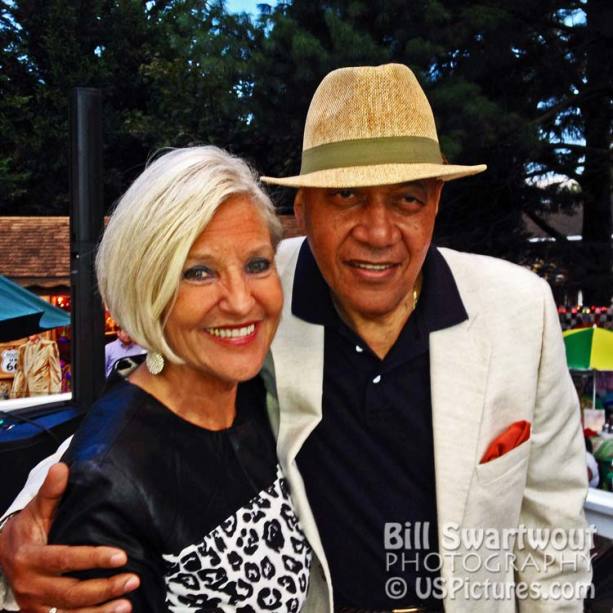 Many thanks to Cathy Gorman for hosting such a wonderful party and musical experience. And many thanks to Jimmy Merchant for being there and letting me (and others) rub shoulders with a living legend.
Jimmy, we loved your stories and your music. Thank you – for being you.
As Jimmy enjoys the "later" years, as many of us are, he has continued his artistic ways in yet another medium. While he still is a remarkable Rock & Roll performer, he is also a remarkable artist, with art works covering subjects from classical to the abstract. Visit this page on his website to see what I mean: The Artist
Links to their respective websites are contained in the narrative above. You can also visit them on Facebook: Cathy Gorman and Jimmy Merchant
  Note please: the images above were captured with my iPhone and, therefore, not the quality I would normally share. That evening was too much fun to not share with friends and with Cathy and Jimmy.