Oh my, what a choice. I have been "Beachy" to a lot of my friends in the world of Affiliate Marketing. Over the years we have had two different condos at the beach in Ocean City, Maryland and now have a beautiful new home in West Fenwick, Delaware (where there are big tax advantages) – but which is still in the Ocean City area.
My beach web site for Ocean City, Maryland has been online for a dozen years this month (Happy Birthday) and entertains about 2,000,000 visitors per year. Ocean City has it all – the beach, the boardwalk, entertainment, great places to eat and plenty of shopping. The only problem is that its "age" is beginning to show. The shopping is about as disjointed as it can get – with no really centralized place with variety and upscale stores.
So, what's this with Myrtle Beach. We never cared for the place in the past. But last year, with the opening of the Brand New Myrtle Beach Boardwalk and Promenade the lure of Myrtle Beach has been on a rapid rise. That uptick has impressed us, as well as thousands of new visitors from as far away as western Virginia and Pennsylvania – people who formerly went to Ocean City.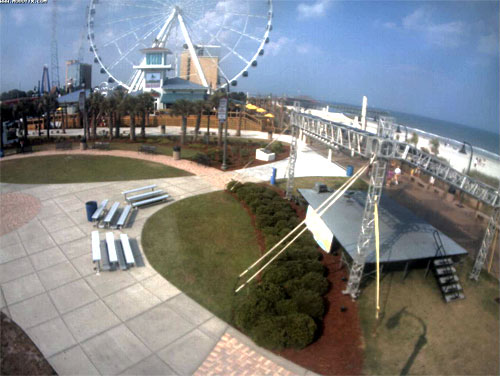 I have teamed up with a friend and colleague who lives in Myrtle Beach to collaborate on a small series of web sites designed to help the traveler and beach-goer learn a few things about South Carolina's main beach resort – along the section of coastline known as the Grand Strand.